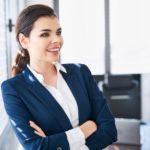 Why use an Executive Coach?
You may choose to work with an executive coach for any number of reasons – for instance, you are facing unforeseen and new challenges in your personal or work life or you are at a junction in life and want to figure out your new direction.  You feel stuck in your routine and want to regain your sense of freedom.  You are in a new position and could benefit from a fresh, outside perspective. You have challenging relationships with your peers, employees, or bosses.  You have to cope with situations at work for which you are not trained.  You would like to increase your efficiency and be more organized.  You need a better understanding of the interconnectivity between technology and social media and how they impact your life inside and outside of work.  While behavior change will often be a key focus, the coach's role is not that of a therapist.  It is not about unraveling personalities, but often involves people doing things differently in and outside of the workplace.
Why work with Lifocus?
We have what an excellent Executive Coach needs to have:
An understanding of contemporary business & corporate culture
Real insight into people's inner dynamics, behavior, and relationships
Objectivity to see what is truly going on
The experience of having coached hundreds of people
The ability to identify and point out areas that need resolve
The clarity to lay out realistic ways for improvement
The willingness and sensitivity to go where you want to go
The ability to really listen
Humor
High integrity
Complete confidentiality
Openness to the unexpected and the unusual
Here are a few items we expect when working together:
That you use us as a resource as much as you can
That you are honest with yourself and with us
That you show a willingness for change
That you follow through on agreed-upon commitments
In preparation for our first meeting, I ask that you take some time to find out.
What prompted you to look for a coach?
What situation or dynamic – in detail – you'd like to address?
What do you want to achieve by working together?
Being clear on those 3 points will give us an excellent start towards a successful partnership which will enable you to get to where you want to be. From then on, our successive meetings will either follow previously agreed-upon agendas or pick up from where the last meeting left off.  Occasional assignments for the time frame between our meetings help you to stay on track with what we are working on. And as far as the duration of us working together, It may be as short as a couple of months or as long as a year or more.
Our focus is on you and your success! Our personalized executive coaching programs help you or your employees develop their leadership, interpersonal and team-building skills. The principles of coaching can be applied in a variety of ways, especially by taking advantage of modern communication systems.
If you would like more information on our services or would like to set up an informational meeting, please call S. Thomas Wharton, Managing Partner at 401.884.7959, or email tom@lifocus.com